About Me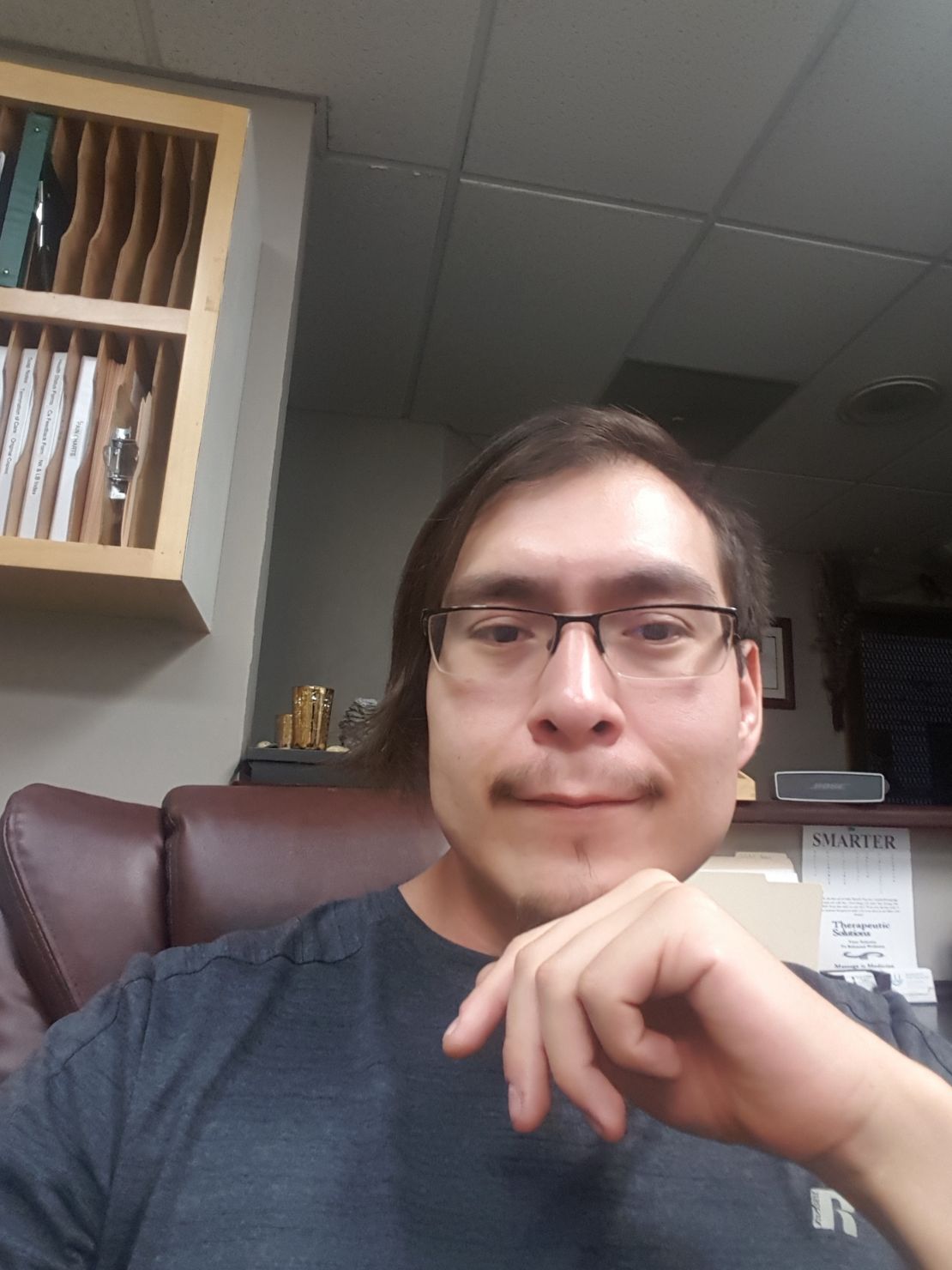 I go by the name of Chris and I am glad your taking the time to read about me. I started my practice here in Moscow, June 2017. I have lived in Potlatch pretty much all of my life and went to school there. I joined Hands for Heroes 2/11/2018 and my goal at the time is to provide 4 one hour massage to veterans.
I am a licensed massage therapist in the State of Idaho and I provide professional massage services. I am a client centered practice and I will address your concerns the way you want, or to the best of my abilities. It is my goal to use massage therapy to help those who are suffering from chronic pain, soreness, and stress.
School background
I went to school at the Coeur D'Alene massage school. I completed a 600 hour program. At school I learned different modalities such as Swedish Massage, Marma Massage, Shiastu Massage, Hot Stone Massage, Body Treatments, Lymphatic Drainage Massage, Russian Sports Massage, Western Sports Massage, Trigger Point Therapy, Stretching/PNF, Lomi Lomi, Acupressure, and Pregnancy Massage. Outside of massage school I went on to study complementary alternative medicine through an online program at Everglades University. After a year I had decided to pursue more hands on learning. I had attended an AMTA massage convention where I learned about Structural Integration for functional movement. What I like about Structural Integration Massage is that it creates fluid movement and helps to reduce discomfort with movement. Some of the things that I am looking into to expand services is a deeper understanding of pain science and I am currently learning Dermo Neruo Modulating techniques(DNM). DNM is a different concept to myofascia release techniques. DNM can simply be described as skin stretching. The goal of DNM is to work with the nerves in the skin to reduce discomfort and increase comfort with movement.
My business name and what it means to me
In memory of my grandmother who passed away in 2016. I have decided to name my business Owaste Massage Therapy. Owaste (pronounced Oh-wah-sh-tey) is a Lakota Sioux word. Owaste has many different meanings, one being to feel good, and another to mean good healing. This is what I want to inspire because this are the things my grandmother did for others. It is my hope that massage can bring about good feelings and good healing.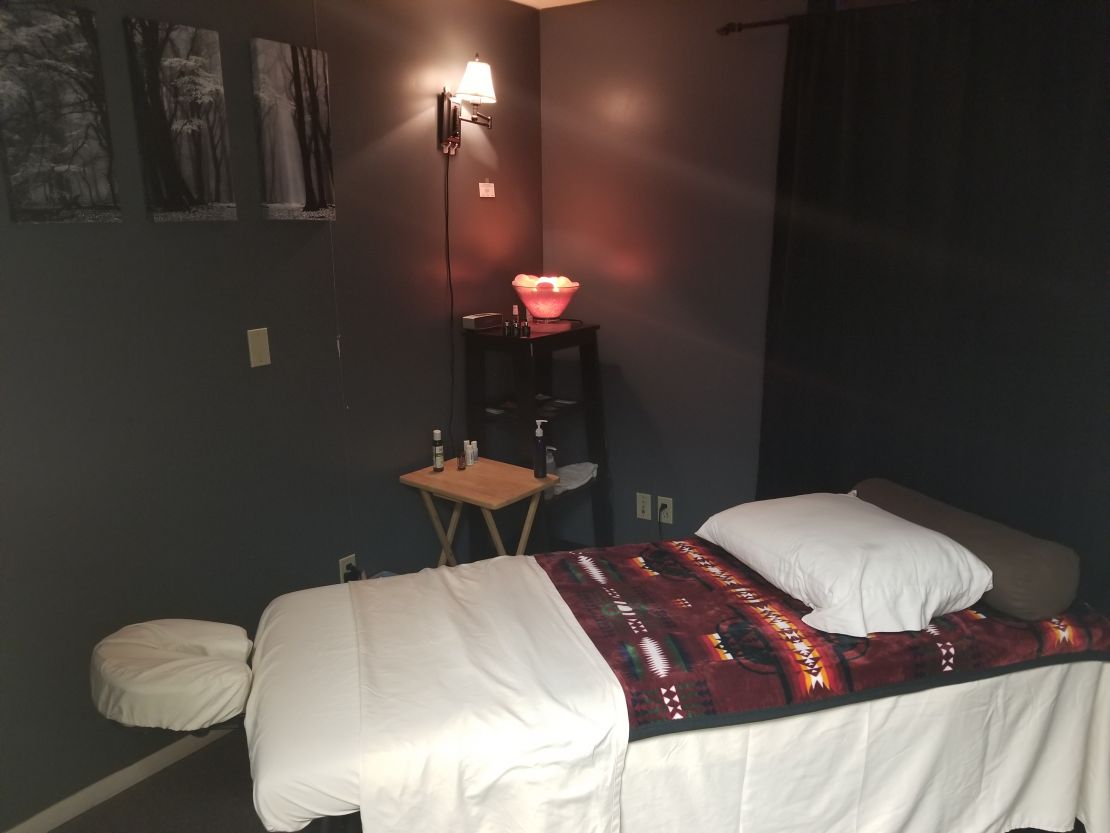 My Practice
My practice of massage works on the area that is the problem first, and then I move on to work the surrounding areas that may also cause the discomfort. When it comes to massage there can be various reasons as to why you may seek it. Some can be to improve sleep, back pain, anxiety, addiction support, preventive care, delayed on-set muscle soreness, and management of chronic pain symptoms. Massage cannot treat medical conditions and massage is most meant to be a supportive therapy. I am confident in working with the full body and I have improved shoulder movement, hip/leg movement, and back pain. I have worked with several different types of clients while at the school. Some were athletes, body builders, travelers, and kids. Since starting in Moscow I have enjoyed working with body builders and geriatric clients. I currently don't specialize in any given field, though I want to say I want to work with pain. This may mean I work with a wide range of clientele that are looking for complementary care for pain. I am looking forward to innovate my business and working with new clientele.
Things to keep in mind
Massage isn't a cure and may even cause some side effects such as muscle soreness and inflammation. It is very important that you, the client, communicate with me before, during and after the session. I will communicate during services to insure that I am not either too deep, or too light. I want to make sure you are comfortable during your services, so please voice your concerns, or questions during services. Some examples: you need adjustment (i.e. face cradle, extra bolsters, pillows), you are not comfortable with a part of the body being worked on, if you forgot to mention any information in your client intake form, if I need to adjust music volume (or change it), if the room temperature is too cold or hot. You are also welcome to stop treatment anytime for any reason. You are welcome to talk if you want. Please remember that I am a massage therapist, and I am limited on the advice I can give you.
Thank you for taking the time to read and I hope to see you soon. Please call me, email me, or use the contact me tab if you have anymore questions about my background.